---
Soundtrack by Lynette Yetter

"I would stand on top of a mountain naked if more people would hear about your music. I now listen to it each morning to motivate me ..."
- Kathy Lynch

Listen to mp3s of Lynette's Music to Touch Your Soul and Make You Think

---

Based on the novel
Lucy
Plays Panpipes for Peace
by Lynette Yetter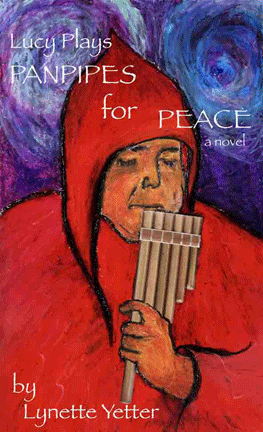 "If you know someone with an itch to ditch it all and immerse themselves in another world, get them this riveting account. It requires courage and imagination for Lucy to have done what she did, but the main thrust of this story is that if Lucy can do it, so can you. And who can't use THAT kind of inspiration."
- Ellen Snortland, author of "Beauty Bites Beast" and playwright of "Now That She's Gone"
". . . been enjoying your book some more today. i love how real it is. unpretentious. wholesome."
"What a great story and a wonderful character. I love the energy of the writing and how you are able to capture a certain movement between the real and spiritual. You are a gifted writer with a fresh vision."

-Matthew Lippman, author of the award-winning "New Year of Yellow" and "Monkey Bars"
"...First Rate"
- Margaret Kiever, Secretary of Sepulveda Unitarian Universalists Society
"I just finished 'Lucy' and am impressed. It is so easy to read that quite a few pages go by before I notice I've been reading awhile. The greatest strength of the book is its forthright, straightforward language and purpose. The stories are clearly told, and are rounded and interesting. I enjoyed it all, and certainly hope a paper edition goes strongly. I hope our personal endings work as well as you propose for Lucy."
- Lewis Ellingham, author of Poet be like God: Jack Spicer and the San Francisco renaissance, and The Birds and other poems
"But damn, Lynette, your writing trips beautifully, like wandering through a bird song filled garden."
- Paul Barnett, author of the novel Sergio's Clock

"Very very inspiring"
-Howie Leifer, NYC


"It is a great read! Lynette has a unique writing style that is so sincere it captivates your heart, and educates at once! I loved reading her book."
- Carolina Mendez Alkahmri, Oakland, California
"You had the chutzpah to do the things I dreamed of doing but never felt brave enough to do!"
- Carol Hart-Martin, California
GET INSPIRED with LUCY PLAYS PANPIPES FOR PEACE

Lucy is available at local and
online bookstores


---
The Corporate Office
Mamaqocha Titicaca, Tawantinsuyu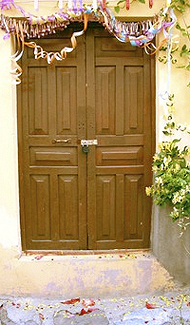 ---
"I have often thought about you and your genuine love for our music and our people. In many respects, you are an inspiration to me! You walk the talk, and live in accordance with your beliefs.
- Margarita B. Maŕn-Dale, Adjunct Professor of Latin American Studies, American University, Washington, D.C.
---